In 1969 Edwin Starr sang «War What is it Good For?» 46 years later his reply continues to ring true: «Absolutely Nothing.» Yet wars flourish all around us as emotions flare over claims on land, on authenticity, on the «right» religion, who is legal and who should be kicked out, and who should get to rule and who should be ruled. In these increasingly confusing times as moral uncertainties abound between goodies versus baddies, collateral damage versus «necessary» civilian causalities, and just wars versus unjust wars, fiction is important for two reasons. One, it offers a window into the human heart — the good, bad, very ugly, and noble — and its circuitry of choice. Two, it is the doorway to empathy. And three, it offers assurance that broken lives may be mended and communities can be rebuilt since we humans, although capable of great cruelty, are also capable of great forgiveness and kindness.
The following 50 novels, spanning different continents and various countries, are evidence that while our differences are superficial in the realms of love, hate, hope and peace we are united nations:
The Poisonwood Bible by Barbara Kingsolver
 A Missionary family arrives in the Congo to teach the locals how to live but comes undone by the lessons they learn.
Half of a Yellow Sun by Chimamanda Ngozi Adiche
 Two sisters face different destinies in an ill fated bid for Biafran Independence from Nigeria.
Red Dust by Gillian Solvo
 A tale about the effect of Truth and Reconciliation on a South African family when the truth sought comes in several shades and reconciliation asks for new sacrifices.
Sand Queen by Helen Benedict
 A friendship between two women, an American soldier in Iraq and an Iraqi medical student, leads to truths about the distances between 'us and them'.
The House of Splendid Isolation by Edna O' Brien
 An exploration of what it means to occupy and be occupied in Ireland when an old woman and an IRA member cross paths.
Beneath the Lion's Gaze by Maaza Mengiste
 Set during the Ethiopian revolution, two brothers come to terms with the true meaning of freedom and choice.
What Changes Everything by Masha Hamilton
A tale about the war in Afghanistan and its impact on Afghanis and American refugee workers.
S.: A Novel about the Balkans by Slavenka Drakulic
 Set in Bosnia, a chronicle of how to move on when you literally carry the reminder of violence in your arms.
The Submission by Amy Waldman
 A story about grief and forgiveness in the aftermath of 9/11 as Americans try to decide how best to commemorate Ground Zero.
On Sal Mal Lane by Ru Freeman
 Set in the year leading up to Sri Lanka's 30 year civil war, the children of a diverse neighborhood come to terms with the adult world of identity politics.
Mornings in Jenin by Susan Abulhawa
 The story of four generations of a Palestinian family who struggle to redefine, again and again, the meaning of home, land, friends and promises.
The Bastard of Istanbul by Elif Shafak
 The role of memory in this tale of what it means to be Turkish and what that means to an Armenian.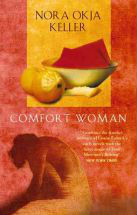 Comfort Women by Nora Okja Keller
 A mother and daughter, come to terms with the former's incarceration as a sexual slave for the Japanese army during WWII.
Harbor by Lorraine Adams
 A young Algerian stowaway flees to America where the shackles of his past chain him down.
In the Time of Butterflies by Julia Alvarez
 Four sisters in the Dominican Republic illustrate how times can turn ordinary people into extraordinary heroines.
The Septembers of Shiraz by Dalia Sofer
 A tale about a Jewish Iranian family caught in the grips of the Iranian Revolution.
Burnt Shadows by Kamila Shamsie
 A story of how history births history beginning with a Japanese woman caught in the bombing of Nagasaki and her consequent search for love and redemption across the globe.
Island of a Thousand Mirrors by Nayomi Munaweera
 Two women — a Tamil Tiger and a Sinhalase expatriate — live out different destinies but are finally, brutally, connected by the Sri Lankan civil war.
Across the Mekong River by Elaine Russell
Hmong refugees flee Vietnam for Thailand and the US where they must learn to navigate a new life despite heartaches of the past.
The Almond Tree by Michelle Corasanti
 A tale about Israel and Palestine and how politics is person and the personal political.
The Age of Orphans by Laleh Khadivi
 One Kurd's inner battle against self-betrayal as he is forced to negotiate his loyalty between the people to whom he belongs versus the army for whom he fights.
Sarah's Key by Tatiana de Rosnay
 A searing story of France's role in the WWII Holocaust and the blood curdling impact that has on a sister and a brother and their successive generations.
A Golden Age by Tahmima Anam
 One woman and her family's journey as they find themselves embroiled in the civil war that gave birth to the sovereign nation of Bangladesh.
Small Wars by Sadie Jones
 Set in 1950's Cyprus, this tale revolves around a British soldier and his bride as they navigate war and peace in a foreign land.
Secret Son by Laila Lalami
 A young man in Morocco dreams big and fights bigger as secrets at home and fundamentalist unrest in the streets stand in his way.
Motherland by Maria Hummel
 A German-Nazi family learns the cost one's conscience pays for complicity and for not, ultimately, speaking up.
The Lotus Eaters by Tatjana Soli
 A tale chronicling the experiences of an American photojournalist in Vietnam and what it means to be a foreigner in love.
Running the Rift by Naomi Benaron
 A journey through the civil war in Rwanda and how countrymen can be torn apart by outsiders, and by themselves.
Blood Kin by Ceridwen Dovey
 A chef, a barber and a portrait painter await sentencing for their culpability, or not, in propping up the regime of a Dictator.
The Sweetness of Tears by Nafisa Haji
 A Christian missionary discovers the meaning of faith and humanity when the war in Iraq turns her beliefs about family, love and forgiveness upside down.
American Woman by Susan Choi
 A Japanese-American girl with a turbulent past comes-of-age in the turbulent 1970s America where freedom fighting and terrorism begin a dirty dance.
Thunder Demons by Dipika Mukherjee
 A tale about post-independence Malaysian identity politics plaguing the hopes and desires of a young couple in love.
Involved by Kate O'Riorden
 Set during the Troubles, this love story between an 'Irish' and a 'Northerner' plunges into the importance of identity and who defines it.
Cracking India by Bapsi Sidhwa
 A child comes of age during the violent 1947 partition which cracked the Subcontinent into India and Pakistan.
The Lizard Cage by Karen Connelly
 A story about political prisoners in Burma (Myanmar), a friendship between captor and captive, and how the heart can conquer affliction.
The Tiger Claw by Shauna Singh Baldwin
 A story about Noor Inayat Khan, a Indian-American-Muslim girl, how she became an Allied spy in WWII, and price she paid for this.
Half Blood-Blues by Esi Edugyan
 A jazz singer negotiates living in 1940's Berlin and Paris as the music in his life is replaced by the betrayals of his friends.
I Am China by Xiaolu Guo
 A tale that mines the havoc writ by the Cultural Revolution in the lives of a parent and child as well as lovers split between languishing at home and languishing in exile.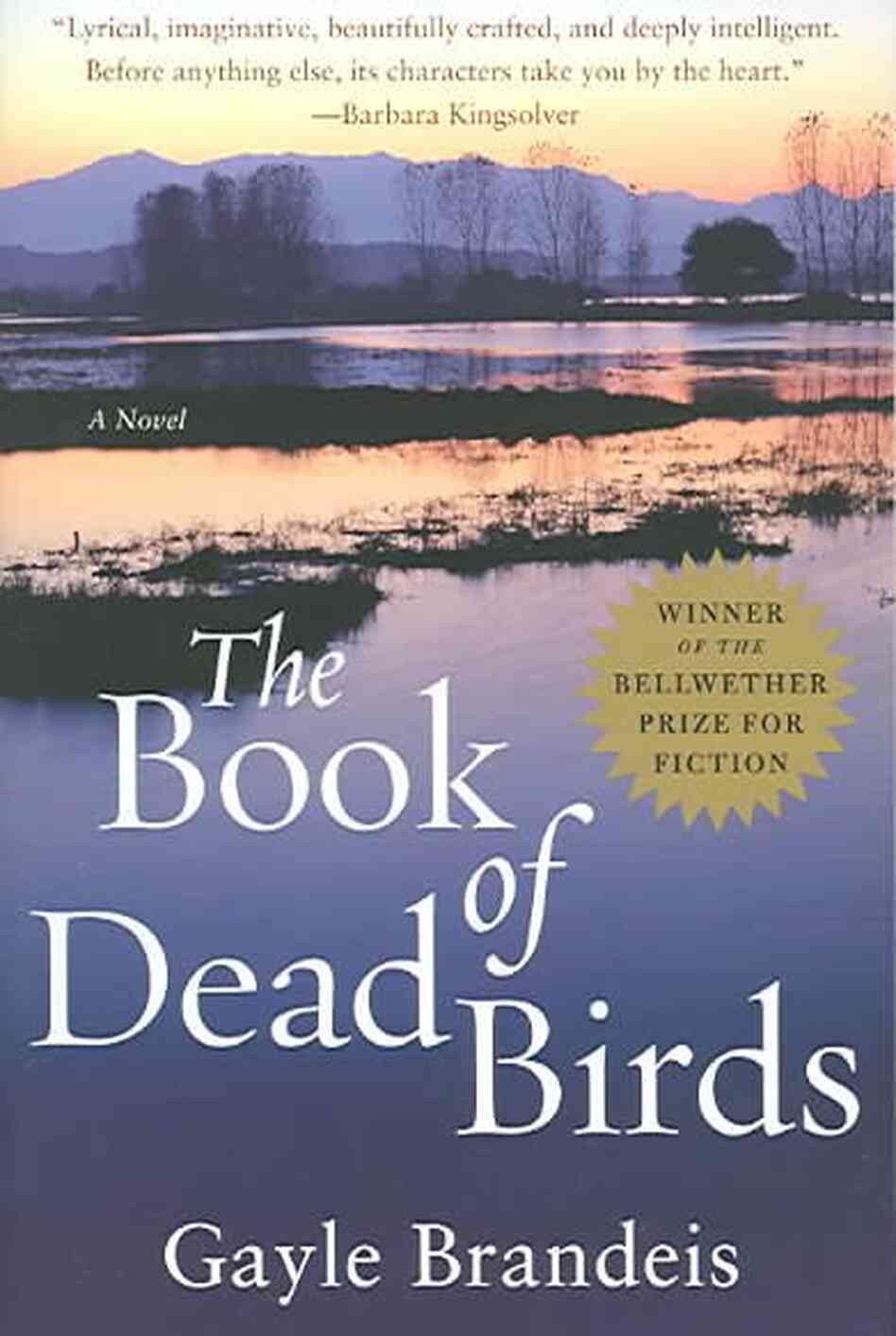 The Book of Dead Birds by Gayle Brandeis
 A half Korean-half Black girl must delve into the life her mother lived in an American Colored Army Base in 1960's Korea in order to make sense of her own fractured life.
The Weight of Heaven by Thrity Umrigar
 After tragedy visits a middle aged American couple, their subsequent move to modern India plunges their ailing marriage into a war between cultures.
The Tiger's Wife by Tea Obrecht
 A granddaughter remembers her grandfather in an Eastern European country experiencing a rebirth after the collapse of communism.
In the Shadow of the Banyan by Vaddey Ratner
A story of a young girl's struggle to survive and thrive in Cambodia under the Khmer Rouge.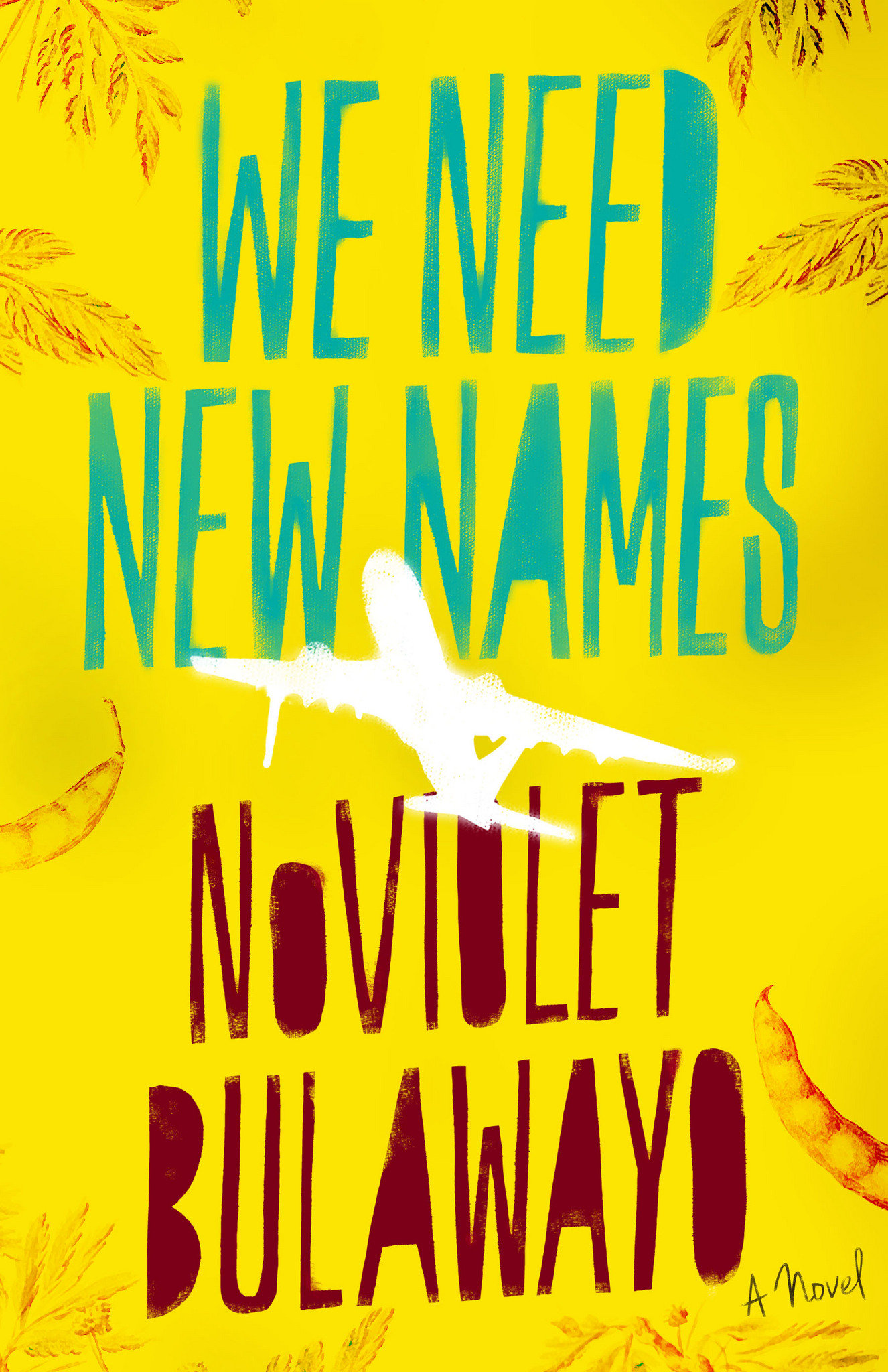 We Need New Names by NoViolet Bulawayo
 A young girl from Zimbabwe negotiates the journey between leaving home in one country and the creation of home in another.
Love Marriage by V.V. Ganeshananthan
 A story about the after-shocks of Sri Lanka's civil war, the effect on Diaspora and how marriages, love or otherwise, can hurt or heal.
Sparta by Roxana Robinson
 A tale about an Iraq war veteran and his battle with PTSD once he returns to a home, a country, and a medical system he struggles to understands.
Can you Hear the Nightbird Call? by Anita Rau Badami
 A story about how three women survive the vagaries of heartless fate, the rise of the Sikh separatists in India, and the desire for a country of one's own.
The Good Terrorist by Doris Lessing
 An oxymoron of a title introduces this novel about the environment and the lengths some might go in their quest to save the world.
Small Island by Andrea Levy
 A tale about racism, classism and heroism as a Jamaican couple arrives in a post-WWII England which would prefer them to be invisible.
The Dew Breaker by Edwidge Danticat
 A story about a torturer in Haiti and those he tortured coming to terms with the memories of the past which haunt their present.
Bel Canto by Ann Patchett
 An exploration of the shared humanity between cultures and the language of love, loss and belonging when terrorists hold hostage a motley group of Opera-goers from different countries.